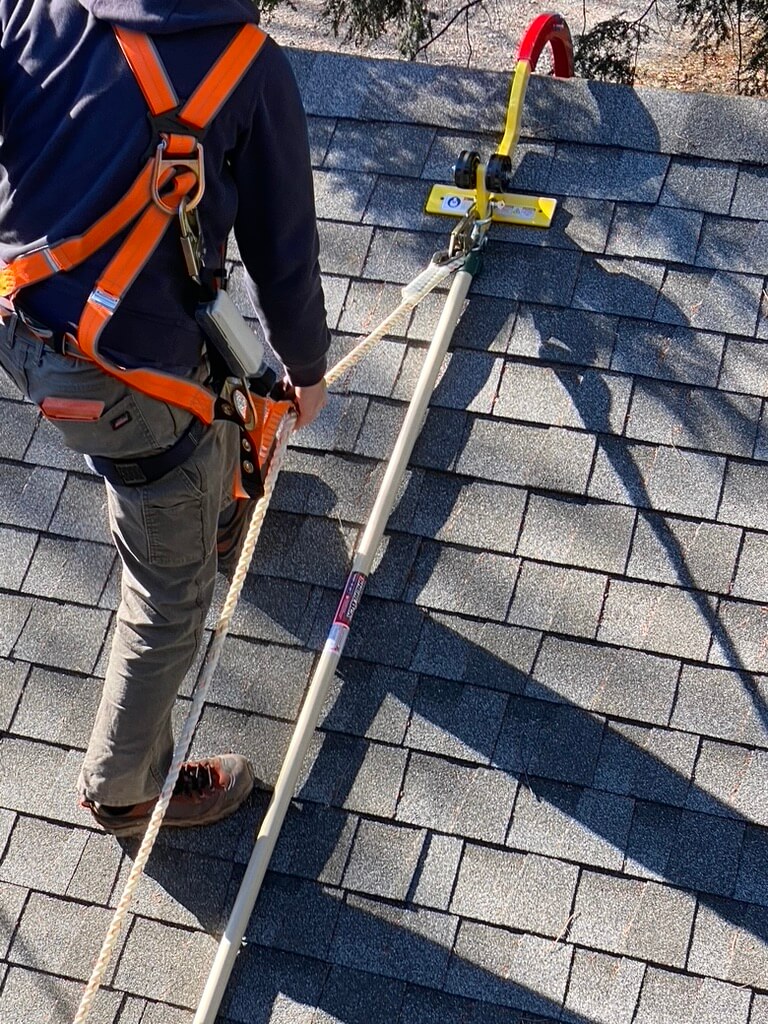 At Strawder Family Innovations, inventors and manufacturers of The RIDGEPRO®, we're a family business. We've been climbing roofs for generations so we know what it's like to sell the job, source the materials, and then do the job, even on days when your head aches or your knees don't want to bend. We've done the job when the sun shines and when the cold bites. In other words… we know what you're going through as a small contractor.
When we invented The RIDGEPRO, we were thinking of people like us. It's you and a couple of trusted guys, maybe even family members. You're getting the jobs done… one roof at a time. The RIDGEPRO is designed to help keep you safe climbing steep-slope roofs. It is also designed NOT to get in your way. Take a look at How It Works. Just lock it… roll it… flip it… and you can depend on it.
Once you've tried it, you'll be a convert. It's easy to assemble and intuitive to use. The RIDGEPRO is constructed from high quality, aircraft-grade aluminum. It's made right here in Ohio, USA. We're honored that The RIDGEPRO has been accepted by roofing companies large and small, all across the country.
When those big jobs come along for you… and we hope they do, you'll be ready. Stay safe, work smart with The RIDGEPRO, adjustable roof anchor system.