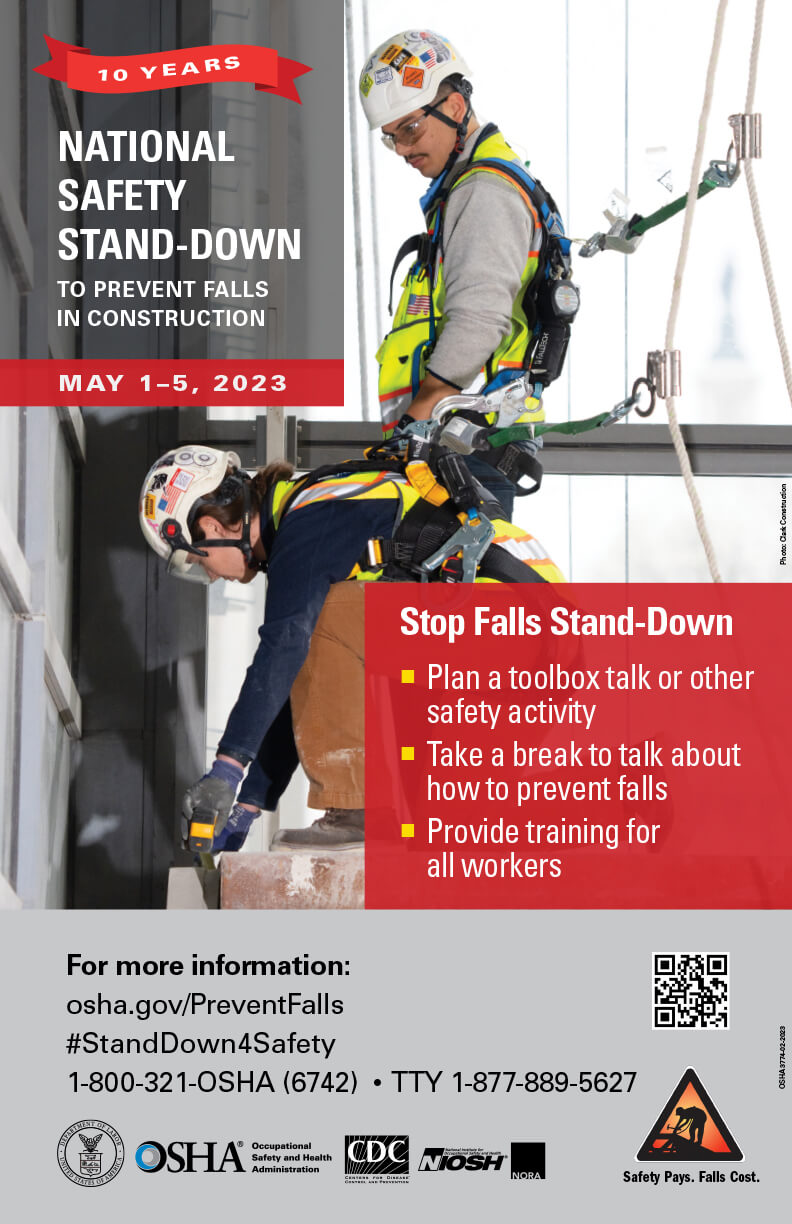 Take A Break To Prevent Falls
At The RIDGEPRO® preventing falls is what we're all about. We heartily support National Safety Stand-Down Week and all other efforts to help those who work at heights stay safe. Falls are preventable with proper equipment, training, and good situational awareness every day on every job.
During National Safety Stand Down Week, we encourage all employers to join in the effort and empower their site and team leaders to pause and review safety procedures, conduct safety equipment inspections, and discuss commonly found job hazards. This week is also an opportunity for management to take the time to listen to jobsite workers and act on their suggestions for increased workplace safety. The best solutions often come from those closest to the problem.
According to the Bureau of Labor Statistics, fatal falls accounted for 378 of the 986 construction-related deaths in 2021. That's an astounding 38% and all represent individual tragedies for the workers, their families, and fellow crew members. Strawder Family Innovations, LLC, inventor and maker of The RIDGEPRO®, is dedicated to preventing falls in steep-slope roofing applications. Won't you join us in our mission?